Best Bakeries Jenkintown PA

enkintown is full of many great restaurants serving various cuisine. Sometimes, you just want something sweet to eat.
Luckily, the area is full of bakeries, too. We think these places for sweet treats near Jenkintown, PA, are top-notch. Keep reading to see what our picks are!
DANISH BAKERS: MULTI-GENERATIONAL FAMILY BAKERY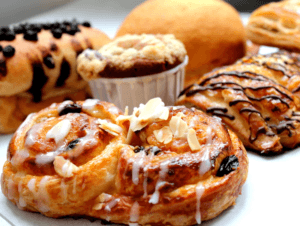 If you're looking for quality homemade baked goods, then stop by Danish Bakers. They've been serving tasty breads, pastries, and cakes since 1960.
It was founded by Ramon McCrimmon Sr. and his wife, Dolores. They then passed it on to their son Ramon Jr. and his wife, Jacklyn. Today, this husband and wife duo work alongside their four children, baking time-tested original recipes for customers.
Here, you'll find items like cinnamon buns, Danish, cookies, and doughnuts. They also have various flavorful cakes to enjoy, like the popular Cream Cheese Pound Cake, made with Philadelphia cream cheese. We especially like the vanilla and chocolate icing combo!
SWEET ESCAPE CUPCAKERY: TRADITIONAL TREATS MADE WITH LOVE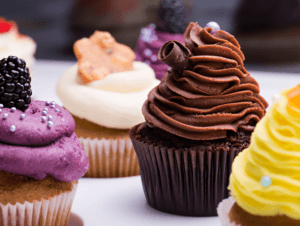 Sweet Escape Cupcakery was founded by husband and wife duo Ryan and Christina to share their love of dessert to the locals.
They use family recipes that have been passed down through generations. Plus, everything is made to order, with high-quality ingredients and no preservatives. Additionally, because all the cakes are custom-made, you have to order them at least a week in advance. Trust us when we say the wait is well worth it!
If you want dessert ASAP, then stop by the store to get a cupcake or slice of cake. They have fruity flavors like Pineapple Coconut, Lemon, and Very Berry. They also have richer flavors like Chocolate Chip Nutella, Chocolate Salted Caramel, and Cookie Dough.
VELVET SKY BAKERY: CAKES CUSTOM-MADE FOR YOU
At Velvet Sky Bakery, they know how unique every celebration is, and they believe your cake should reflect that. Since it can be the focal point of a party, they want to create something that not only stands out, but tastes yummy, too.
Each cake designer works closely with his or her client, bringing whatever vision they have to life. Plus, all the buttercream cakes are made from scratch, hand-sculpted, and fully edible. So, what may look like real flowers can actually be enjoyed with the rest of the cake.
You can also get cupcakes for your special event. Enjoy flavors like Peanut Butter Banana, Blueberry Lemon, Boston Cream, and more.
STOP BY THESE JENKINTOWN BAKERIES TODAY!
Whether you need dessert for a party or an evening treat at home, these bake shops can help. Stop by any of these bakeries near Jenkintown, PA, and they'll provide what you need for your sweet tooth.