Best Hair Salons Jenkintown PA

Few things in this world can provide such mood enhancing, confidence-boosting, dare we even say – life-altering effects than a trip to the salon.
Whether you're searching for a quick cut and dry or an afternoon of indulgence, check out a few of our favorite hair salons near Jenkintown before making your next appointment!
DAVID ARNOLD HAIR SALON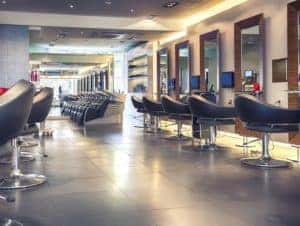 Winning the title, "best hair salon" in Philly three times is a big deal. It's especially impressive when your salon is located inside a cozy storefront along a quiet side street in Jenkintown.
Bringing with them a combined 40 + years of styling experience, owners Jason and David Arnold provide a personal approach that shines through their beautiful work. Their small team of stylists offers a wide range of services for both men and women along with special deals for bridal parties and small groups looking to shine for a special event. Read more on the 
David Arnold Hair Salon Facebook page
!
LA PAPILLON HAIR SALON
Since first opening their doors in 1974, La Papillon has had just one mission – to create an experience that makes each guest look and feel their absolute best. Located in the Fairway Shopping Center, they provide world-class hair styling along with full nail, facial, and waxing services six days per week.
Looking to try something different? Sit down with one their highly-skilled beauticians for a personal consultation. They'll provide expert advice on how to create the perfect new look that compliments your features and lifestyle. Learn more on the 
La Papillon Hair Salon Facebook page
!
SALON L'ETOILE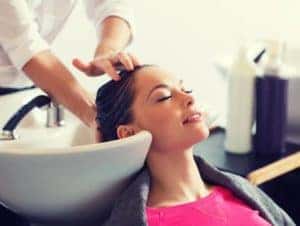 When you decide to take the journey towards creating a new you, you deserve to work with a team that has both the experience and training to guide you towards your destination. Since 1979, Salon l'Etoile has helped thousands of women and men from their convenient location on Old York Road.
Open seven days per week, guests can work side-by-side with their large team of expert stylists who are trained in all modern techniques and hair types. If you have a special occasion coming up or just looking for a relaxing afternoon with some close friends, their sister company Karizma Kosmetics is worth more than worth the visit. Explore all that they have to offer on the 
Salon I'Etoile Facebook page
!
STYLES OF ELEGANCE
Specializing in beauty services for African American women and men, Styles of Elegance is a relaxing oasis set within the hustle and bustle of downtown Jenkintown. Their welcoming storefront features a professional team of stylists provide all the latest trends and classic beauty techniques to have you looking and feeling amazing.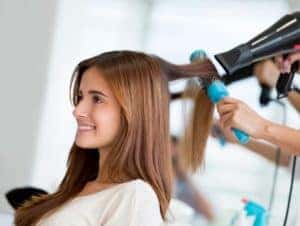 Open six days per week, Styles of Elegance offers a wide variety of services including tresses, braiding, lash extensions, microblading, and more! The salon also provides multiple skin treatment and waxing services that'll have you glowing in no time.
MAKE AN APPOINTMENT TODAY
Now that you've seen our list the some of the best hair salons near Jenkintown, we encourage you to go and explore them for yourself. To learn more about each salon's services and special offerings stop by their beautiful locations or check out their social media pages today!