Best Ice Cream Jenkintown PA

When it's hot outside, many look for a sweet treat to cool themselves off. That's why ice cream is an extremely popular dessert, especially in the Jenkintown area.
But, where should you go to get some? Good news, there are lots of places to visit! However, we're partial to the following places for the best ice near Jenkintown, PA. Keep reading to discover our top picks!
WORLD FAMOUS ICE CREAM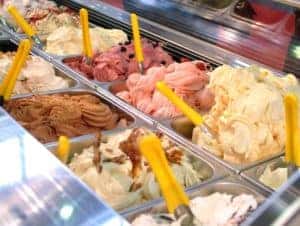 Bassetts Ice Cream is a fifth-generation family business and has been a Philadelphia tradition since 1861. And what's great about this ice cream is that it's distributed not only in the Philadelphia region, but also to states like New York and Florida. In fact, you can even find Bassetts in China!
To really experience this delicious ice cream, you'll want to visit one of their many parlors in the area. No matter which location you choose, you'll have an array of unique and tasty flavors to choose from.
One of their most popular flavors with their customers is the Guatemalan Ripple. This one-of-a-kind flavor takes Guatemalan-sourced coffee ice cream and mixes in mocha fudge ripple and mini coffee-filled chocolates.
RESTORING THE LEGACY OF THE ICE CREAM PARLOR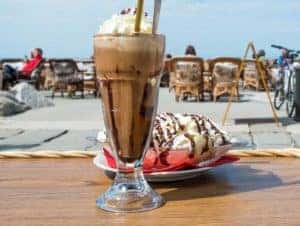 At Dreams Ice Cream Factory, you'll find some of the best authentic and locally made frozen treats in the area. This community-based business encourages people to dream big, while their goal is to restore the legacy of the ice cream parlor.
With lots of flavors to choose from, your dream of getting yummy ice cream will come to fruition when you stop by. Between Brownie Batter, Tiramisu, and Cherry Vanilla, there's something to please everyone. They even have vegan flavors so everyone can visit for a sweet treat!
BEYOND THE TYPICAL ICE CREAM SHOP
Sweetly Scooped is a family-owned business that's dedicated to bringing you various types of ice cream in an inviting and kid-friendly environment. Plus, you can host a celebration here at this ice cream shop for yourself and about 30 guests.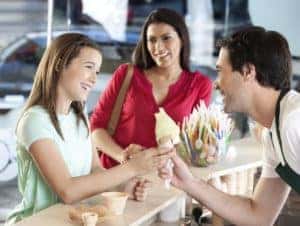 When you visit, you'll find traditional, organic, and non-dairy desserts to cater to everyone tastes and preferences. However, it's their Insanity Shakes that you must try. They feature a pound of ice cream loaded with toppings, candies, and goodies—so it's definitely not for the faint of heart!
Bring a friend (or a few) and try the Peanut Boogie shake. It consists of Chocolate Peanut Butter ice cream topped with Reese's Pieces, caramel peanut butter cake, chocolate ice cream, and fresh whipped cream. Yum!
GET A COUPLE SCOOPS TODAY
Whether you prefer your ice cream topping-free or loaded with goodies, these ice cream shops will surely hit the spot.
So, don't wait! Grab a friend or family member and visit any of these ice cream places near Jenkintown, PA, today