Best Sunday Brunch Jenkintown PA

It's no surprise why many people find brunch to be the best meal of the day—or the week. You get to sleep in and have breakfast or lunch in the late afternoon. Portions are usually generous, and some places even offer delicious cocktails to enjoy with your food.
If you're like us, then you're always looking for a new brunch spot to check out. We'll make it easy for you; keep reading to discover our picks for the best Sunday brunch near Jenkintown, PA!
CHEF VARGAS: AFFORDABLE FINE-DINING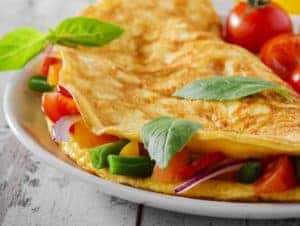 This eatery was founded by Chef Vargas who emigrated from Mexico to the United States in 1985. He had hopes of one day owning his own business in the food industry. Luckily, that dream came to fruition, and this BYOB near Jenkintown was born.
Here, you'll find bold, American food that's inspired by Caribbean, European, and Central American cuisine. Plus, the best part is that you can enjoy brunch all day, Wednesday through Sunday.
There are several sweet and savory dishes to choose from, like a Churro Waffle and Southwest Omelet. The former consists of a chocolate chip- and cinnamon sugar-coated waffle that's topped with maple glaze and chocolate sauce. The latter takes three eggs with peppers, onions, and cheese and tops it with pico de gallo, guacamole, and sour cream.
DRAKE TAVERN: A COMMUNITY CORNERSTONE SINCE 2004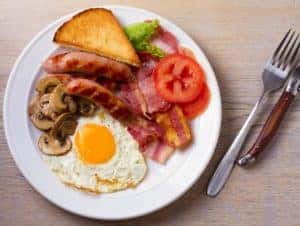 Drake Tavern is a great all-day neighborhood hangout spot. You can come for brunch, then sit by the bar and enjoy a game on one of the large flat-screen TVs.
You could also stop by during the week for Happy Hour. Get together with friends or co-workers and enjoy one of their daily specials, like $3 Stella Artois bottles and $2.50 tacos on Tuesdays.
However, when you come on Sundays, you'll get to indulge in their brunch menu until 3:00 PM. We recommend getting the Irish Breakfast. Meat lovers will especially love this dish, with bangers sausage, sliced ham, and bacon, along with two eggs, home fries, roasted tomato, and toast.
JOEY TATE'S: SERVING FAMILY FAVORITES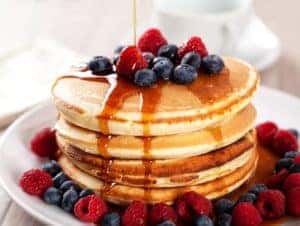 Joey Tate's is a family-operated restaurant that serves traditional American dishes that everyone is sure to love. The menu is affordable, and you can enjoy your food in a relaxed, comfortable atmosphere.
There are lots of tasty brunch items to choose from. You could build your own omelet with ingredients like bacon, cheddar, mushrooms, and spinach. You could get something sweeter, like a stack of Blueberry, Chocolate Chip, or Peanut Butter Pancakes.
You could also choose from one of their various specials, like the Breakfast Hoagie. It consists of two eggs, scrapple, cheese, and home fries piled high on a hoagie roll.