Buying vs Leasing

It's time to get behind the wheel of a new vehicle in Jenkintown, Abington, Glenside, and Philadelphia. You're shopping around for a car that fits your preferences, when someone asks you: Are you buying or leasing?
There's no one-size-fits-all answer to the question of buying vs. leasing, because each option has its benefits. To make the best decision for your lifestyle, you'll want to think about your individual preferences and long-term goals.
Fortunately, Faulkner Nissan Jenkintown put together this buying vs. leasing guide to help you weigh your options.
You May Want to Buy If…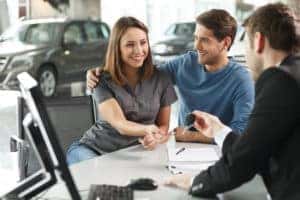 You want the freedom to customize your ride
You're planning to keep your vehicle for a long time
You have a lengthy commute
When you buy a vehicle, you have the freedom to do whatever you want with it. This includes being able to personalize it, whether you're slapping a bumper sticker on the outside or installing an aftermarket sound system.
It also offers the freedom to plan that cross-country road trip you've always dreamed of. Lease agreements include mileage limits, so you'd have to do the math to make sure you don't go over that limit. When you buy, you can drive as much as you want, whether you're planning a road trip or simply have a lengthy daily commute.
Buying also allows you to keep your car for five, 10, or even 20 years. This is great if you tend to get attached to the vehicle you're driving and don't want to give it up. It also means you won't have to go through the car-buying process again for a while—unless, of course, you want to.
Plus, once you've paid off your auto loan, you get to drive around without needing to worry about monthly payments. You'll still need to cover maintenance costs, but these usually average out to a lower monthly cost than consistent monthly payments.
You May Want to Lease If…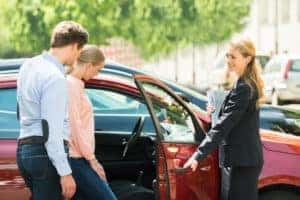 You're looking for lower monthly payments
You want a new car every two to three years
You drive fewer than 15,000 miles per year
Leasing, on the other hand, is a good idea for folks who get excited about the latest models. You get to drive a brand-new vehicle every two to three years, depending on your lease term, and take advantage of all the benefits that offers.
This includes things like state-of-the-art performance and innovative technologies. Plus, most repairs will be covered under the manufacturer's warranty. In most cases, you'll be returning it to the dealer before this warranty runs out.
Even if you're not interested in the latest tech, leasing can be a good idea if your future plans will call for a different vehicle. For instance, if you want a sedan now but think you'll want an SUV in a few years for your growing family, you might want to lease that sedan.
You also may be able to take advantage of lower monthly payments when you lease. You're essentially covering the difference in value between a new model and a slightly used model, which is called depreciation. Compare that to financing the entire cost of the vehicle, and it's clear why leasing is cheaper in the short run.
Buy or Lease Your Next Vehicle Today!
Once you think over the decision of buying vs. leasing, the finance department at Faulkner Nissan Jenkintown will be happy to help you find a payment plan that best fits your lifestyle. We're also available to answer any questions you may have about leasing or buying a vehicle in Jenkintown, Abington, Glenside, or Philadelphia. Give us a call today!