How to Check Tire Pressure
One of the simplest bits of routine ma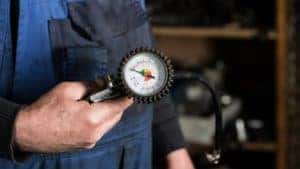 intenance you can perform is by regularly checking the air pressure in your vehicle's tire. Performing this task at least once per month can not only help you maximize the life your tires but also keep your vehicle running at peak condition.
If you're a driver near Jenkintown, Abington or Glenside looking for advice on how to check tire pressure, the team at Faulkner Nissan Jenkintown is here to help. Continue reading to learn more and don't hesitate to contact us with any questions!
HOW DO I CHECK MY VEHICLE'S TIRE PRESSURE?
The first thing you need to do before pumping your tires full of compressed air is to figure out the exact PSI level each tire requires. The PSI or "pounds per square inch" level can typically be found in one of two places – inside your owner's manual or on a sticker located inside your driver's side door well.
Once you obtain this number, perform the following steps:
1. Park in a Shaded Area. For the best reading, avoid checking your tires immediately after heavy use or on a hot day. Heat and friction cause your tires to expand and can muddle your reading.
2. Use a Digital PSI Gauge. Uncap the nozzle on each tire and insert the gauge into the valve stem taking note of each tire's PSI level. Make sure the gauge is fully inserted and no air is leaking from the valve.
3. Refill Your Tires. Using an air compressor, fill each tire to the correct PSI level making sure not to under/overinflate.
It's important to maintain the recommended amount of pressure and to never overfill your tires. Over-inflation can lead to an unstable ride as well as premature wear as the tire's tread isn't making full contact with the road.
WHERE CAN I CHECK TIRE PRESSURE NEAR ME?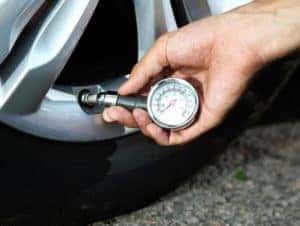 If you don't own a digital PSI gauge or air compressor, our service center provides a convenient service that's both quick and simple to use. You also can typically find a public air compressor at most local gas stations and convenience stores.
HOW OFTEN DO I NEED TO ROTATE AND REPLACE MY TIRES?
While the frequency might change based on your driving habits and type of tires you use,
typically, you should plan to rotate your tires every 5,000-7,000 miles.
This allows your tires to wear down evenly, maximizing the time between a full replacement.
The average lifespan for a passenger vehicle tire is between 40,000-60,000 miles. Again, this might fluctuate based on your driving habits and local road conditions. In order to avoid an unexpected breakdown or accident, you should also keep an eye out for any visible signs of wear or damage including:
•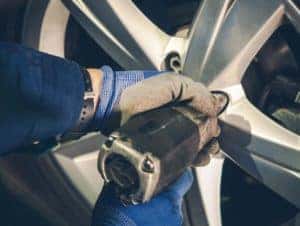 Sidewall cracks or blistering
• Bulges or punctures
• Poor tread depth
SCHEDULE A TIRE APPOINTMENT TODAY!
At Faulkner Nissan Jenkintown, our state-of-the-art tire center is here to keep you happy and safe while traveling around the Philadelphia area.