June Local Business Spotlight

Looking to put your green thumb to good use? Or maybe you just want to brighten up a special person's day with a beautiful arrangement or unique gift? If this is the case, then the team at Faulkner Nissan Jenkintown has the perfect suggestion just for you.
Continue reading our June local business spotlight to learn about a few of our favorite spots around Jenkintown, Abington, and Glenside!
Primex Garden Center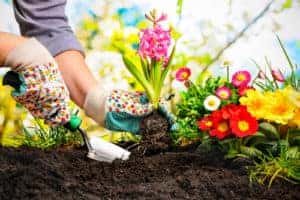 Few things in life bring as much satisfaction than a well-tended garden. Whether you're hoping to create your very own Eden or want to learn the exact reason why you struggle to keep a cactus alive, the team at Primex have both the products and insight to get you on your way.
Tucked away on W. Glenside Ave, since 1943 this independent, family-owned nursery and greenhouse keeps a staff of Master Gardeners, horticulturalists, arborists, and urban farmers ready to lend their expertise to your next outdoor project. Open all four-seasons, customers can learn how to keep a beautiful home no matter the weather outside.
Instagram
Facebook
Twitter
Sally's Flowers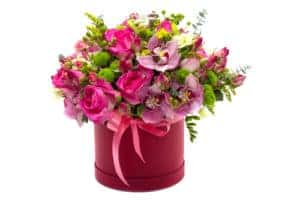 Here's a good rule of thumb- when the right words are hard to find, flowers make a fine substitute. Filled with both expression and warmth, they're a no-fail gift for just about any moment. And when that special moment appears, Sally and her team are here to deliver.
If you live in Fox Chase or lower Montgomery County, there's a good chance you've enjoyed a bouquet or arrangement created inside her cozy shop on Oxford Ave. Along with their special floral displays, Sally's also offers unique gift baskets for nearly every occasion from standard fruit baskets to one-of-a-kind picnic baskets that are guaranteed to wow your sweetheart.
Instagram
Facebook
Yelp
Sweet Magnolia Home and Gift Shop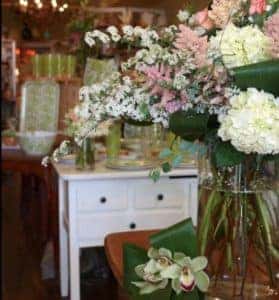 Without exaggeration, Sweet Magnolia is the type of shop where each visit feels like a wholly- new experience. It's the type of place you make a point of popping into when out on the town with friends or when you want to give a gift that you're 100% certain will be both unique and cherished for years.
Their lovely pink door, hanging baskets, and large front window filled with a fun assortment of this-and-that all beautifully play their part to brighten their little corner Easton Rd. Once inside, you'll enjoy their diverse selection of gifts and friendly service all provided by owners Maureen and Emily.
Instagram
Facebook
Pinterest
Discover These Local Businesses Today!
Now that we shined a spotlight on a few of our favorite small business within the Philadelphia region, we encourage you to now go and check them out for yourself!
To learn more about their hours of operation, special services, and more, visit them in person or make sure to check them out on social media today!