Local Spotlight: Coats for Kids

It is nice to live in area where we get to enjoy the changing of seasons. Getting that crisp feel of fall air or that first sunny day in the spring where you can open the windows is always a welcoming change each year.
We also understand that when the weather changes, it is also important to be protected from the elements. Each year, with our participation in the Driving Away the Cold Campaign, we continue to make sure children within our community have the necessary clothing to stay comfortable and safe during the winter.
With the help of this program, thousands of underprivileged kids around Philadelphia, Glenside, Abington, Jenkintown, and beyond receive winter coats so they can have fun while also staying warm during the winter.
Working Together as a Community
It is important to us to make sure we are doing all we can to better our community. This is why we continue to be a part of the Auto Dealers CARing for Kids Foundation.
This non-profit organization, which is under the Auto Dealers Association of Greater Philadelphia, was started to help enhance and enrich the lives of youth in our local communities. As a business in the area, we want to be more than just your local auto dealer. We strive to do what we can to make sure that all kids in our area can focus on just being kids and don't have to worry over their basic everyday needs.
Driving Away the Cold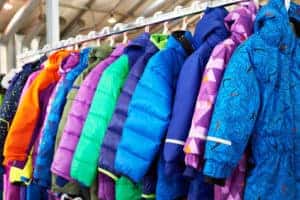 As a part of the Auto Dealers CARing for Kids Foundation, we enjoy participating in the events that allow us to give back to the community. Thanks to the Auto Dealers CARing for Kids Foundation, millions of dollars has been donated to local charities, organizations, and initiatives that help children in the area.
A part of the efforts of this foundation includes the annual Driving Away the Cold program. This program, which takes place each fall, helps protect underprivileged children in the greater Philadelphia area from the harsh elements of winter. With over 367,000 brand new winter coats being donated to local children in need since this program has been started, the foundation continues to help keep kids warm while still letting them enjoy being kids and playing outside during the winter.
Help Us Give Kids the Warmth of a New Winter Coat
If you are looking for how you can help out with the cause, come by our dealership and chat with our team. We can detail more about the foundation and the different events hosted each year, like the Driving Away the Cold program, that help benefit children in the Jenkintown, Abington, Glenside, and Philadelphia. We hope you can join in on our efforts to make sure each child has a warm coat to wear this winter!