Nissan Frontier Reviews

Are you interested in finding out as much as you can about how the Nissan Frontier can contribute to your regular commutes near Jenkintown, Abington, Glenside, or Philadelphia? The links that you'll find on this page are here to help you do just that.
Our Faulkner Nissan Jenkintown team has provided you with several Nissan Frontier reviews that are designed to help you determine whether or not this is the pickup truck that will fit in with your particular lifestyle and sensibilities.
The following is a sample of the kind of information you can expect to find once you start clicking.
Nissan Frontier for Sale Conshohocken PA
Plenty of Room Inside the Nissan Frontier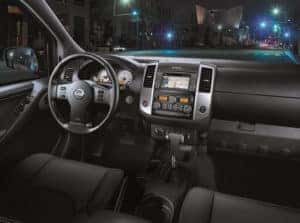 Whether you're carpooling to work, dropping your kids off at school, or taking your dogs to the dog park, everyone you've got on board with you is sure to appreciate the sheer spaciousness of this cabin. We'll show you what we mean by going over the headroom, shoulder room, and legroom measurements offered by both rows of seating.
The front row makes it possible for you to enjoy 39.7 inches of headroom, 58.3 inches of shoulder room, and 42.4 inches of legroom. The back row is just as accommodating. It exhibits 36.6 inches of headroom, 54.9 inches of shoulder room, and 25.4 inches of legroom.
Engine Capabilities
No matter where your adventures take you, the Frontier is sure to have your back when it comes to its performance. The standard 2.5L engine uses its fully capable four cylinders to supply you with 152 horsepower and 171 lb-ft of torque. In the event you're in need of even more oomph, there's the available 4.0L V6 engine that can generate up to 261 horsepower along with 281 lb-ft of torque.
Supportive Nissan Frontier Safety Features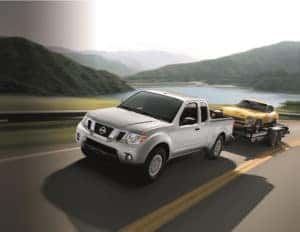 Safety is a high priority for the Frontier. A chief example of this is the fact that it comes standard with the Rearview Monitor that effectively increases your awareness whenever you find yourself having to back in or out of a parking spot. Another example is the available Auto-Dimming Rearview Mirror that keeps you from being distracted whenever bright headlights show up from behind.
Discover the Nissan Frontier for Yourself
Once you've clicked through each of these links and learned about the many aspects of the Nissan Frontier that make it such a standout, you'll be ready to check it out in person. Truck shoppers in Jenkintown, Abington, Glenside, and Philadelphia can make that happen by contacting Faulkner Nissan Jenkintown to schedule a test drive.