Nissan Inspections

It's important to make sure your vehicle is well taken care of, and the ideal way to stay up to date on its maintenance is to have your car inspected. With a comprehensive inspection, you can catch potential future repairs before they happen and have them corrected early.
Here at our dealership, we're providing Jenkintown, Abington, Glenside, and Philadelphia drivers with Nissan inspections. If you'd like to learn more about what we do for drivers every day here at Faulkner Nissan Jenkintown, just keep on reading our guide today!
Why Do I Need a Nissan Inspection?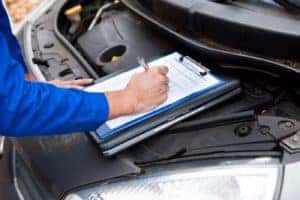 In most states, it's required that you bring in your vehicle for an annual inspection. This requirement is to ensure your car is safe to drive and isn't producing excess emissions. Your vehicle's annual inspection can be a huge help, too, since it will catch service needs before they become issues that could lead to costly repairs.
Here at our service center, we try to provide a truly comprehensive inspection process, so we pay attention to all the little details. Some of the core components we'll take a look at when we perform our Nissan inspections include:
Brake pad thickness
Headlights/brake lights/turn signals
Tire condition
Wheel alignment
Engine oil level and quality
Meet Our Service Team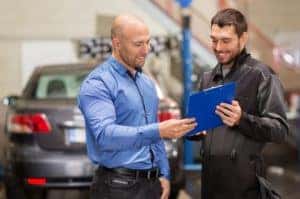 When you visit our service center, you'll be met by our team of technicians. Our team is trained to work with Nissan vehicles, ensuring your vehicle gets the care it deserves. We offer repairs for everything from the brakes to the transmission, so we'll have your vehicle handling smoothly for years to come.
To make things even more convenient, we offer a parts center where we can order official manufacturer parts with your car in mind. If there's a specific part you need, just fill out our parts order form and we'll let you know when it has arrived.
Schedule Your Nissan Inspection Today!
When you want to be sure your vehicle continues running in peak condition, it's key to stay up to date with your car's needs. If your vehicle is due for a Nissan inspection near Jenkintown, Abington, Glenside, or Philadelphia, just schedule a service appointment with us at Faulkner Nissan Jenkintown today!