Service FAQs

---
Our dealership wants you to stay informed about needed maintenance for your car. Whether you're gearing up for a big trip or just want a standard look-through, we can make sure everything within your vehicle is up to date and functioning as it should. To help you, we've compiled this service FAQs page to address some common questions you may have.
Drivers in Jenkintown, Abington, Glenside, or Philadelphia are welcome to contact us at Faulkner Nissan Jenkintown to schedule needed services today.
---
When Do I Need an Oil Change?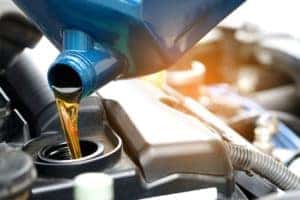 To keep your car fully functional, your vehicle will need new oil every few months or after the odometer has recorded about 5,000 to 10,000 miles. Your best bet, though, is to check your owner's manual to be absolutely sure.
If you frequent the highway much more than city roads, you won't need to stop in as often for new oil. If the opposite applies to you, however, you may need to stop by more often, and we'll be here to assist with the procedure.
To stay prepared, you can schedule your appointment ahead of time, and we can help by sending reminders when you're due to return.
While we're changing the oil, we'll also assess your oil filter and engine air filter and replace them as needed, so it's one less thing you'll have to schedule.
---
When Should I Rotate My Tires?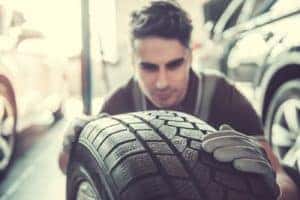 Your tires are obviously a crucial element to your vehicle's overall performance. If you've been driving on them for more than 5,000 miles, you should consider having them rotated.
As the driver, you have the ability to stay on top of your tire maintenance by simply using your own eyes! Observing their appearance or making note of any dashboard notifications will help you know when to schedule your appointment. Signs of wear, such as tread loss, are what you should look out for.
As a benefit to you, we can rotate your tires at the same time we change your engine oil. Should your vehicle's wheels be out of alignment, we can help determine that and fix it as well.
---
When Do I Replace My Car Brakes?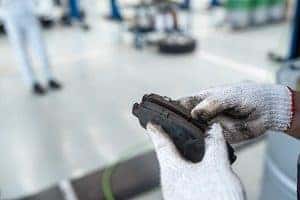 Your brake pads and rotors will get more life than your oil or tires and can last anywhere from 25,000 miles to 70,000 miles. However, it's still important to prioritize their upkeep just like any other component of your vehicle.
Similar to your tires, paying close attention to your car brakes helps you know when it's time to schedule an appointment. Uncharacteristic noises, unfamiliar odors, or a vibrating motion are all clues that something might be amiss and may need to be replaced.
Our service team is always willing to take a thorough look should any concern arise. If a part needs to be swapped out, you can be assured that its replacement will be an original equipment manufacturer (OEM) part directly from Nissan.
---
When Do I Need a New Car Battery?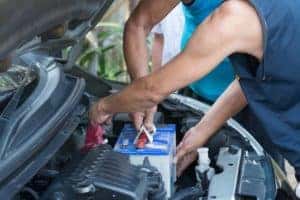 You can anticipate getting about five years of usage out of a car battery, though AAA (American Automobile Association) recommends annual tests after three years to ensure it's in proper form.
How much—and even how little—you use your vehicle, in addition to how you drive it, will have an impact on battery life. Since you know your car best, you're the main determiner of how frequently it may need a battery replacement. To help you make that determination, we can conduct battery tests to ensure it's the right decision.
As with the brake pads and rotors, we also have OEM batteries on hand to replace them as needed, so everything should work just as well as before.
---
Contact Us to Schedule Service!
If it sounds like your vehicle needs some sprucing up, our team is ready to evaluate what needs to be corrected so you can resume your travels in and around Jenkintown, Abington, Glenside, or Philadelphia.
Contact us at Faulkner Nissan Jenkintown to schedule an appointment today!
---