Oil Change Near Me

When it comes to vehicle maintenance, one of the easiest yet most important service items you can take care of is an oil change. The service technicians at Faulkner Nissan Jenkintown are happy to help drivers throughout Jenkintown, Abington, and Glenside with this routine maintenance.
Before you take your next trip into Philadelphia, ensure you're doing it with a car that's ready for the road. Whether you're here for an oil change or other service, we'll assist you.
Contact us today
!
CHANGING THE OIL IN YOUR CAR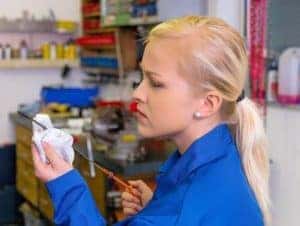 An oil change is typically needed every 5,000 to 7,500 miles, although your vehicle owner's manual is the best place to check for this information. Some cars can go up to 10,000 miles between oil changes, particularly if synthetic oil is being used.
The maintenance part of your owner's manual will have plenty of information about oil changes and other services to let you know how often they should be completed. If you do a lot of stop-and-go driving or you're in traffic every day, the oil may need to be changed more often. However, if you do a lot of highway driving with few stops in-between, you might be able to go longer between oil changes.
Your engine's oil filter is another important part of your car as the filter keeps dust and various debris from reaching the engine. However, it will need to be replaced every so often so that it doesn't become clogged. With this in mind, we'll check your engine air filter to see if it needs to be replaced as well.
COMPREHENSIVE NISSAN SERVICE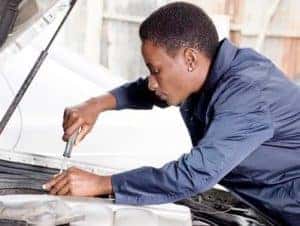 Whether you own a Nissan or other manufacturer vehicle, our service technicians will be here to provide the dedicated maintenance it deserves. It doesn't matter if it has 5,000 or 50,000 miles on the odometer—we'll take care of it and provide the necessary maintenance called for. Plus, if any parts are needed for your Nissan Altima, Rogue, or Titan, we'll use only genuine OEM parts designed to perfectly fit your vehicle.
COME VISIT US FOR EFFICIENT OIL CHANGES
Maximize vehicle performance and ensure you're getting the best-possible fuel economy throughout the Jenkintown, Abington, and Glenside areas by getting regular oil changes for your vehicle. Faulkner Nissan Jenkintown provides drivers in the Philadelphia region with convenient oil changes and vehicle maintenance, so stop by or give us a call today!