Signs You Need An Oil Change

Routine maintenance is a key factor in keeping your car running smoothly and safely for years to come — and that includes regular oil changes. But how can you tell when your car needs an oil change? What are the signs you should keep an eye out for?
Our expert technicians at Faulkner Nissan Jenkintown can help. They've given us the rundown on the 5 signs you need an oil change. Whether you're exploring Jenkintown, Abington, Glenside, or Philadelphia, you're going to want to know this valuable information, so read on!
SIGNS YOU NEED AN OIL CHANGE
Wondering if it's time for your vehicle to get an oil change? Read on for the 5 signs you need an oil change. If you notice any of them in your automobile, schedule an appointment with our service center today!
LOW OIL LIGHT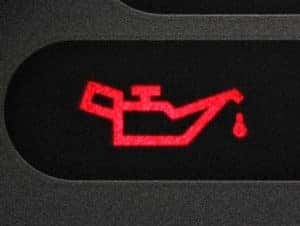 It's the easiest way to know if it's time for an oil change! If you notice a light on your dashboard, that's a sign that your oil pressure is low. You can check this yourself with a dipstick, which will let you know exactly how much oil is still in your car. Your local service center can change out the old oil and add new, so your car will be running smoothly in no time!
OIL COLOR
The color of your oil can tell you a lot — namely, whether it's time for you to contact your mechanic. If your oil is a light brown and transparent, good news! Your oil is fresh and will offer you the performance you're looking for. However, if it's a dark brown or black, that's a sign that your oil is old and should probably be replaced.
UNUSUAL SMELL
If you detect a distinct odor in your vehicle, don't run out to buy an air freshener just yet. First, check under the hood. The smell of burning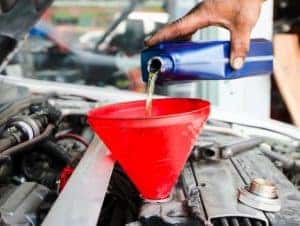 oil is a clear indication that your engine levels may be low. Usually, all you need to do to correct this issue is to add some fresh oil to your car.
OIL CONSISTENCY
A great way to test the quality of your oil is by touch; this allows you to check the consistency, which can play a key factor in the performance of your vehicle. The oil in your car should be slick and smooth and have a consistent feel throughout. If the oil instead feels gritty or thick, contact your local service center to get it replaced — it may be contaminated.
STRANGE NOISES
Has your normally quiet ride been louder than usual lately? If you notice a banging noise from your car when you're out and about, talk to your mechanic. That can often be a sign that the engine rod has broken due to low oil and needs to be replaced. Your technician can add new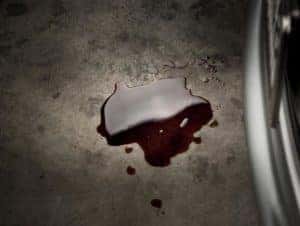 oil to your car and repair your engine rod, so don't hesitate to schedule a service appointment!
GET YOUR OIL CHANGED AT FAULKNER NISSAN JENKINTOWN TODAY
Now that you've read up on the 5 signs you need an oil change, do you think it's time for your automobile to spend some quality time at our service center? If so, 
contact Faulkner Nissan Jenkintown today
! Our friendly and knowledgeable staff will help get your car running in great condition in no time.
Whether you're from Jenkintown, Abington, Glenside, or Philadelphia, we're sure to be able to help with our vehicle, so visit us today!