Summer Spotlight: Jenkintown PA

There's nothing quite like the warm summer months in Pennsylvania, all the trees are in full bloom and its green almost everywhere you look. In order to make the most out of these beautiful days, you have to know the right spots to check out, and luckily, we've made that easy for you by listing them right here.
Now, let's see where you're going to spend your summer.
Café La Maude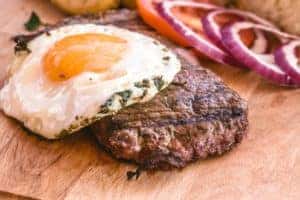 When you go to Café La Maude, you feel like you're stepping out of the Philadelphia area and into an authentic Parisian café. This is the perfect spot for brunch if you're craving French and Lebanese-influenced cuisine.
They serve breakfast all day, so you'll never have to miss out trying some of their signature creations, like the Entrecôte, which includes an 8oz. Hanger steak topped with herbed butter sauce and pistachios, served with sautéed peppers, onions, potatoes, and two sunny-side up eggs.
Check out their Facebook and Instagram pages to learn more about their menu.
Silk City
If you're looking to enjoy a meal outside with a funky atmosphere and vibe, you're going to want to check out Silk City, and be sure to ask for garden seating. They're open daily for brunch and dinner, and have everything from traditional pub classics like prime Angus burgers, or branch out with something like the honey roasted beet salad. For vegetarians, there's plenty of options as well, like the deep-fried seitan wings, or an impossible patty melt.
They also hold events, like dance parties and DJ nights, so keep up with them on their Facebook page to find out more.
Visit Philly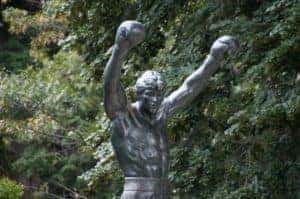 The beauty of Jenkintown is that it's located just a short drive from hustle and bustle of Philadelphia, and there's so much to explore in that city.
Whether it's learning about the country's history at The Constitution Center, posing with the Rocky Statue at the art museum, or enjoying an authentic Philly cheesesteak, you can't deny there's someone for everyone to enjoy.
Keep up the happenings on their Facebook.
Have Fun!
You can't go wrong with any of the places we've listed in our summer spotlight for Jenkintown, PA. Now, go make the most of the season before it's over!