Used Car Dealer Fort Washington PA

Are you looking for a great used car dealer near Fort Washington, PA? Then you've come to the right spot! At Faulkner Nissan Jenkintown, our team of friendly and professional employees is on hand to help you with all your vehicular needs!
We're proud to be a part of the great community of Fort Washington, PA, and love working hard to help drivers get the cars they're looking for. Want to know more about our impressive service options? Read on to learn all about our used car dealer near Fort Washington, PA.
ABOUT FORT WASHINGTON PA
Fort Washington is a census-designated place located in the suburbs of Philadelphia, Pennsylvania. It has a population of over 5,446 people, making for a cozy and friendly little community.
Fort Washington is rich in history, dating back to before the Revolutionary War! You can learn all about it at Hope Lodge, a historic building that was used by Continental troops during the American Revolution.
For even more fascinating history (and some gorgeous sights), swing by The Highlands. The lush property has been around for hundreds of years and has a gorgeous garden you'll love exploring.
USED CAR INVENTORY NEAR FORT WASHINGTON PA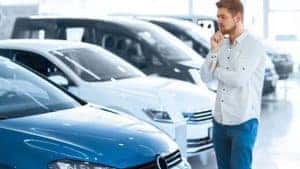 There's an awful lot to do in Fort Washington, and you're going to need a great car if you're going to want to see it all! That's where we come in. Our used car dealer near Fort Washington is packed with tons of different makes and models of the vehicles you're looking for.
We regularly update our inventory with new cars so you have tons of choices. You can check them out up close and personal in our showroom, talk to our knowledgeable staff, and schedule a test drive in any car that catches your eye! We're ready to help, so stop by today for superior service you can count on.
SERVICE CENTER AMENITIES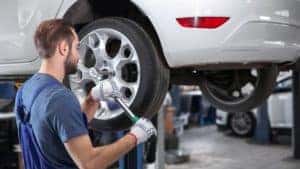 Once you find a great car, you want it to keep running in top condition for years — no matter where your adventures take you. And our team of expert technicians can help keep your car operating at peak levels, even under less than ideal weather conditions.
Our technicians are expertly trained on the ins and outs of all sorts of vehicles, so they can handle any questions that might arise. Whether you need your tires rotated, your oil change, or some major repairs after a collision, no job is too big or too small for our hard-working team! So stop by today and see what they can do for you and your car.
SCHEDULE A TEST DRIVE TODAY
Ready to put us to the test? Now that you know all about our great services and staff, it's time to come visit us and see for yourself. Head on over to Faulkner Nissan Jenkintown today! We'll answer your questions, show you our service center, and let you explore our extensive inventory.