Volunteer Opportunities near Jenkintown, PA

Looking to make a positive impact? Perhaps you feel the urge to devote your time and talents to a worthy cause? Well as the old adage goes – there's no time like the present!
As a friendly neighbor in the community, we wanted to shine a light on local organizations which make Jenkintown, Abington, and Glenside a better place to live.
Continue reading to see a few our favorite volunteer opportunities and how to get involved today!
Abington Art Center | Facebook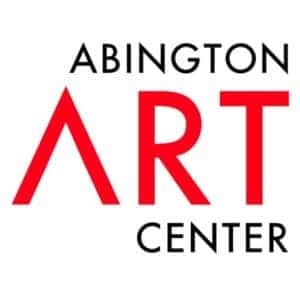 Located on the leafy ground of a historic 27-acre estate, Abington Art Center presents classes and exhibitions as they put it, "engaging, approachable and, about all else, fun".
From local art exhibitions to classes and workshops designed for artists of all ages, AAC infuses the joy and excitement of fine art into each of their special programs. Those looking to support the center with their passion can volunteer for any number of special opportunities including:
Holiday Pop-Up Shop
Gallery Assistants
Studio School
Summer internships
How to Get Involved – volunteers are accepted throughout the year on need-by-need basis. Summer camp internships are offered for teens in grades 9-12 and make a great addition to any college application!
Breathing Room Foundation | Facebook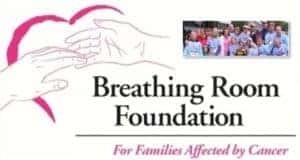 For over 20 years, The Breathing Room Foundation has been supporting locals diagnosed with cancer and their families by offering support during their most difficult moments.  Today, BRF helps over 1,168 families throughout the Philadelphia suburbs.
Their overall mission is to create, "breathing room" so survivors can better focus on their well-being and full recovery. Each situation is different and requires personalized solutions.
Whether this means providing nutritious meals, mowing a lawn or gifting a hand-knit blanket, BRF are caring neighbors who work quietly to spread love through kind action.
How to Get Involved – BRF provides multiple ways for volunteers to get involved. From hosting fundraising events, making in-kind donations, to giving a few hours of hand-on service each month.

As one of the oldest community organizations in the area, RSVP has worked towards being a catalyst for change since 1973. Their mission is simple – improve the lives of those most vulnerable through education, wellness, and skill-based programs.
Serving over 11,000 community residents from school-aged children to the elderly, a few of their most popular programs include: preschool/adult literacy, virtual tutoring, at-home senior care, and more!
RSVP also consults budding non-profits on how to strategize for maximum impact and long-lasting results.
How To Get Involved – RSVP currently relies on a network of more than 1,200 volunteers to fulfill their expanding mission.  Their needs are varied and involves everything from tutoring to providing seniors with transportation to and from medical appointments.
Make A Difference Today!
As Winston Churchill famously said, "We make a living by what we get, but we make a life by what we give."
We hope you find this guide inspiring. To learn more about any of these incredible organizations, visit them in person or follow them on social media today!